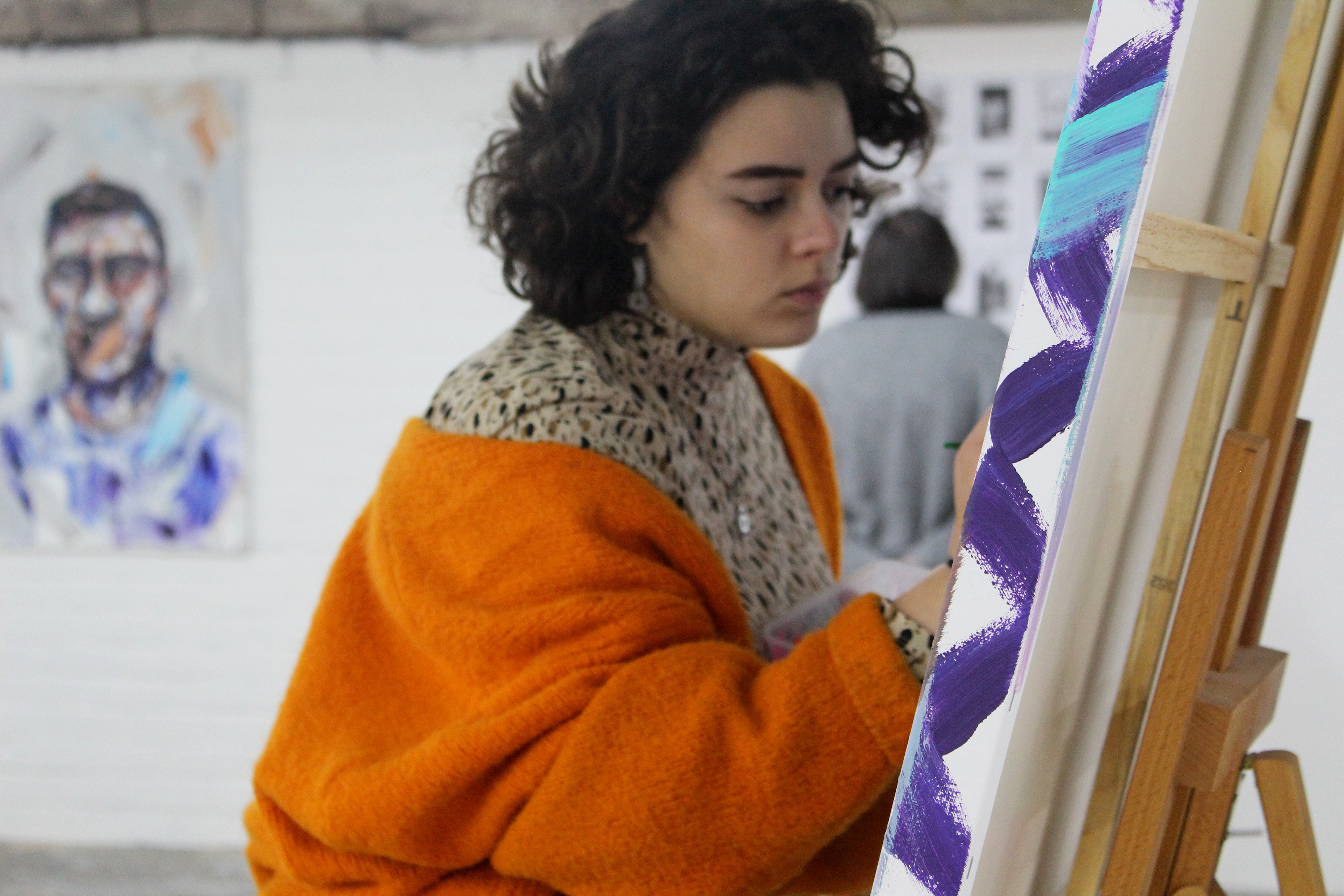 Make Your Mark (2020) was a socially engaged artwork facilitated by Philip Lee where visitors to S1 Artspace during the 'Portraits from S1' exhibition were invited to mark a canvas in any way they pleased. The piece itself has marks from over 60 different participants, including both adults and children and acts as a collective portrait of everyone who took part.
The piece acted as an experimental group portraiture piece, along with an exploration of human interaction and behaviour.
'What I enjoyed the most was seeing everyone's different approach to the canvas, some would be bold and inhibited, making huge marks across the canvas, whilst others would be scared they might ruin it, leaving small delicate marks.
What was also apparent was many people hadn't painted in years or decades since school, and enjoyed the opportunity to paint for the sake of painting.