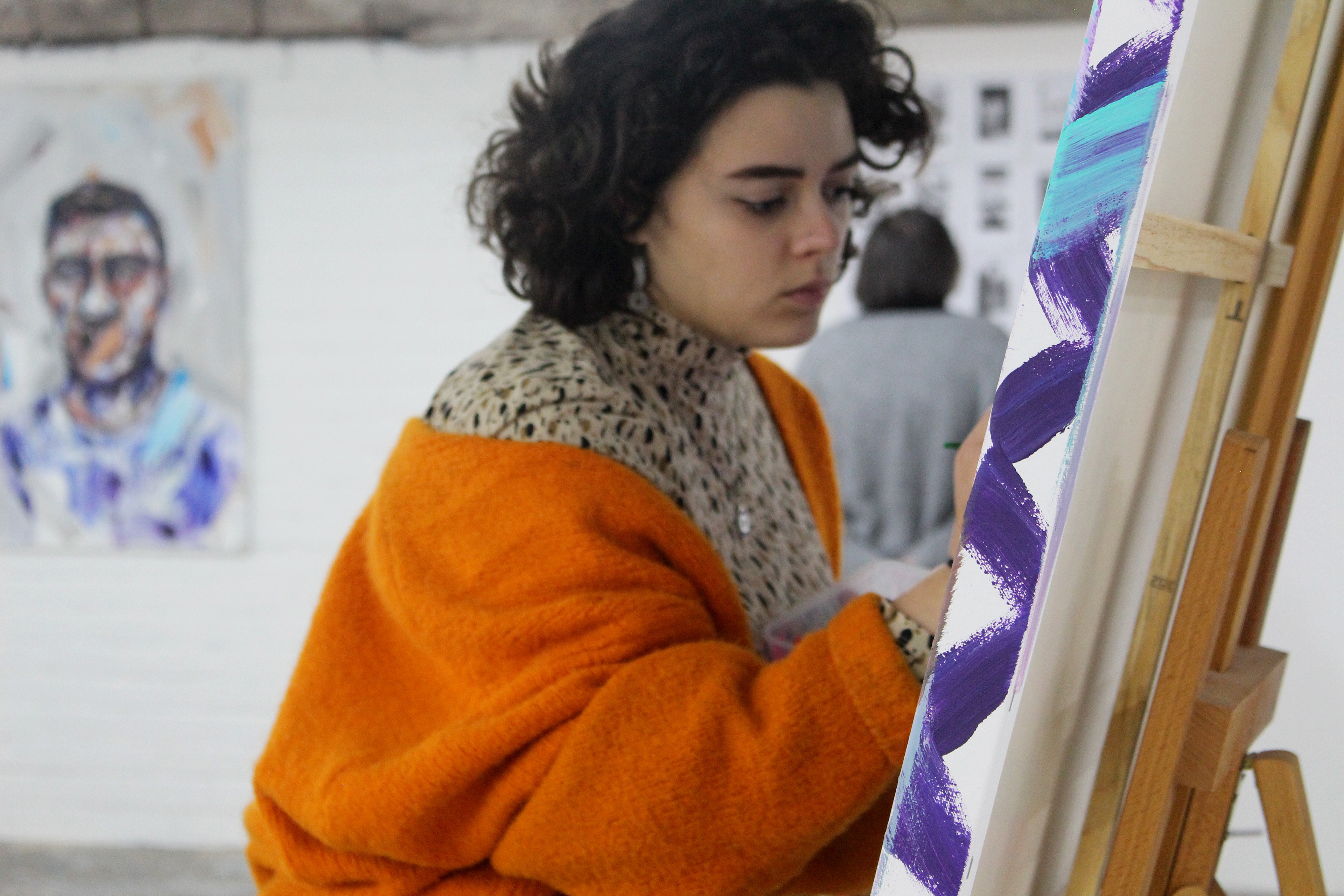 Make Your Mark (2020)
was a participatory art piece facilitated by Philip Lee where visitors to the 'Portraits from S1' exhibition, at S1 Artspace, were invited to mark a canvas in any way they pleased. 
The final piece was made up of contributions from
over 70 participants
, including both adults and children, and acts as
a collective portrait
of everyone who made their mark.  
"What I enjoyed most about this artwork was watching everyone's own approach to painting and observing how differently people interacted with previous marks. A lot were scared to ruin it claiming they hadn't painted in years, whilst others were straight in, uninhibited (especially children), not scared to paint what they please.​​​​​​​"